My new watercolor class is currently being filmed.
If you would like to join the waitlist please sign-up below!
What we will explore....
My top techniques for controlling your watercolors
How to layer watercolor in a painterly style
Map, Draw, and Paint the face
Create interactive journaling tags
Have fun with character development
Color palettes, composition, and other mixed media techniques...
This is our warm up lesson. We will create a fairy from start to finish and get aquatinted with the painterly style.
If you are new to watercolors you won't have to worry about mixing skin tone colors just yet!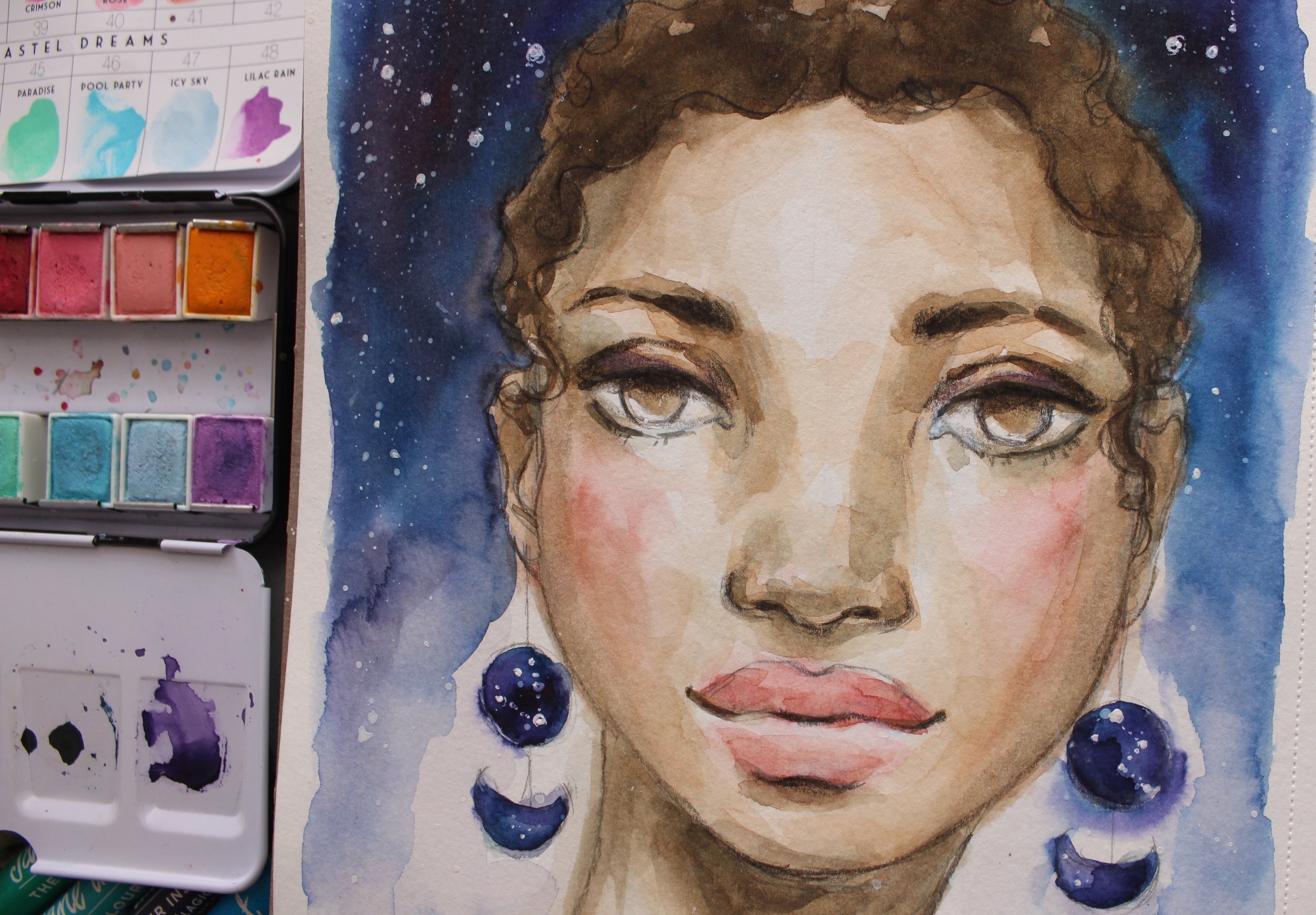 The Moonflower blooms underneath a starry night and was the inspiration for lesson 2.
In this lesson we will mix a simple skin tone, create a night sky with Mermaid Markers, and learn to build beautiful dreamy layers.
Lesson 3: Faith Returning
Lesson 3 will take us into a warmer skin tone with touches of yellow and brown. We will experiment with hair color and allow our watercolors to bloom and play. She symbolizes the giving and reciveing of creative gifts.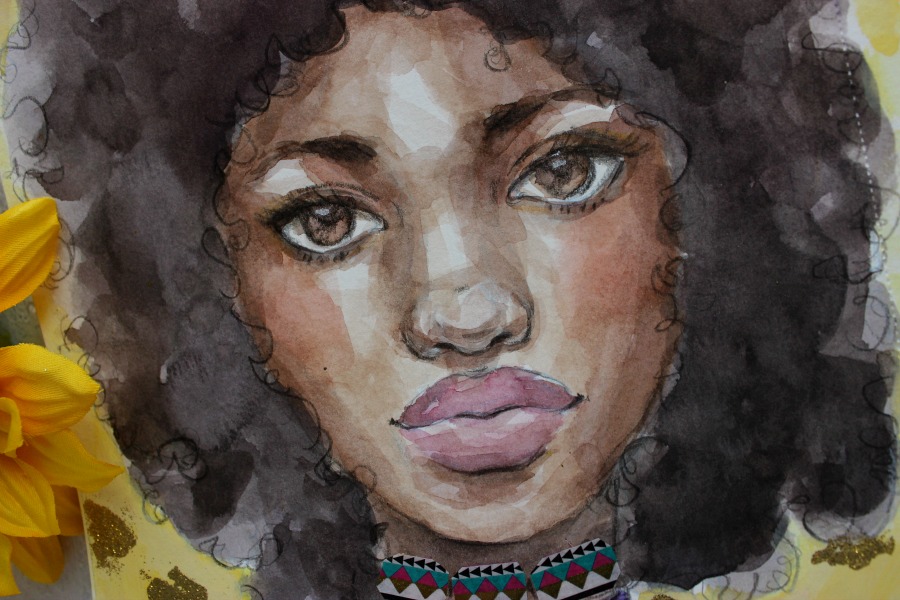 In our last, lesson we will push our painterly skills to the limit. I will show you that watercolors are not scary and you can create the most awesome afro of your dreams! We will play with washi tape, embossing powder, and more.
Scroll to the top to join the waitlist!