January Lesson: Flower Girl Tutorial
For our very first lesson of the year, we will focus on drawing the face and getting it ready for watercolor. I will take you through this drawing from start to finish. You can keep her as a drawing or add paint. I put together a time lapse of the painting portion so you can get an idea of how she turned into a painting!
Supplies:
Here are some reference photos I like to use in my sketchbook. Pinterest is my best friend for inspiration!
Here is what she looks like after my painting session.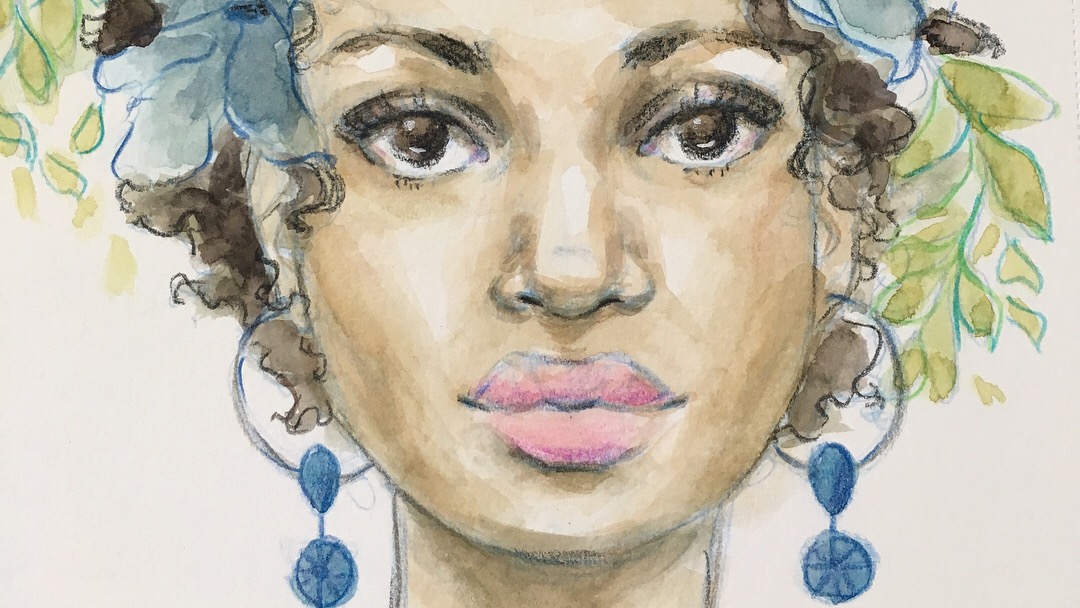 Want to keep drawing or need a watercolor lesson?
Today's freebie is over but you can keep drawing and painting along with me. Here are a few classes you should check out!