This journal page represents my letting go of what I think my art should be. I get creative blocks when I try to make my art into something it's not.
I waste time and energy comparing myself to other artists instead of owning my own talents.
Get free instant access to the classroom now!
This page is piggy-backing off of last months Spring Watercolor Challenge. I told you I would show you ways to expand on those cards and here is the first example. Think about what a nest symbolizes to you and incorporate that into your artwork.
For me, the empty nest represents the release of negative thoughts and emotions - while the birds carry out the message of creative freedom.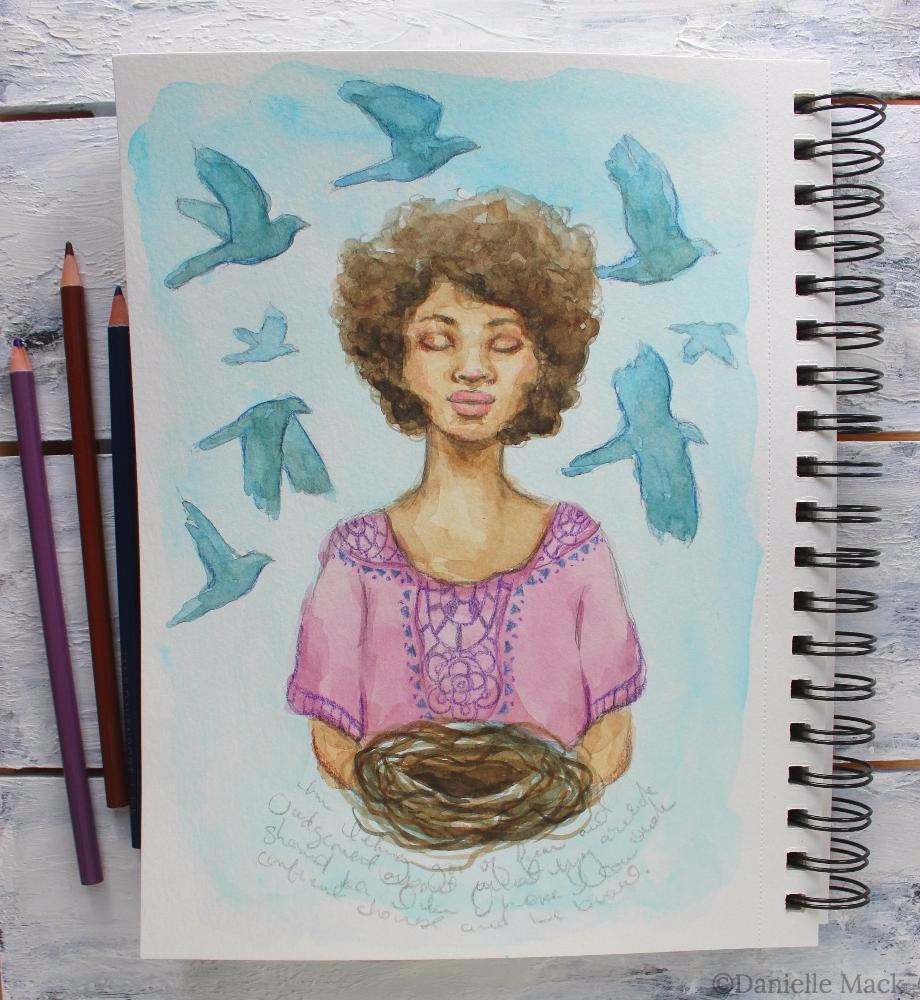 OF THINKING MY CREATIVITY ISN'T GOOD ENOUGH.
While you are working on this page write down 3 specific ways you can make your art journey better. Here are mine...
Limit time on social media (looking at other art) if I'm having a hard time being creative.

Don't be too hard on myself if I try something new and it doesn't work (it's taken me about a full year plus to get better at painting and drawing faces - one time isn't enough).

See my ideas through to completion and don't give up early. I start so many projects it's crazy. I'm making a conscious effort to slow down - quality over quantity.
To join the class sign-up here...
Visit our Pinterest Board created specifically for this lesson!
Please share this post if you think it would help a fellow artist.
What do you do when your artwork isn't turning out the way you want? Let me know!
If you have any questions about the tutorial don't hesitate to ask. Thank you for reading!